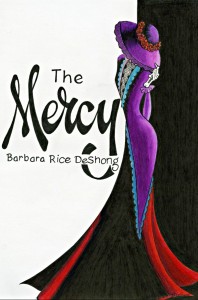 THE MERCY
Click on the cover for Amazon site.
Suicide doesn't happen in good families. Never when both parents are mental health professionals. But it did. Convinced the suicide was her fault, psychologist Jessica LeFave is immobilized with guilt. And now her best friend, the one who asked to speak with her last night and Jessica put off, is found murdered, her body on an altar to Santa Muerte.
While the police insist her death is one more drug-trafficking casualty, Jessica believes the murder is connected to Camilla's emotional instability or her work with child prostitutes in Mexico City's infamous La Merced. She collects her off-the-bubble sidekick lawyer and heads over the border where she teams up with the gorgeous and exciting dedicated 'revolutionary' she met on her friend's wedding weekend.
Jessica has no idea that her search will reveal a shocking secret and mark her for death.