When it Comes to Distant Mothers—This Lady Wins
The movie, The Darjeeling Limited, is the story of one man's attempt to save his own life and maybe those of his brothers who are equally crippled by their strange and emotionally distant childhood.
**To make sense of the current story, first read: Emotional Distance, Owen Wilson, and The Darjeeling Limited; and, "Yes, I Will Have a Drink and Half of that Pecan Pie, Please."
Mrs. Whitman, the Most Under-Involved Mother in the World.
Recent brain research validates the theory that if a very young child does not experience safe and emotional validation from mother, he or she could end up with lifelong relationship issues. Not that we don't all end up with relationship issues, it's part of being human. But, before you are tempted to think a mother you know falls into the 'emotionally distant' category, hear first the story of Mrs. Whitman, mother of the brothers on The Darjeeling Limited.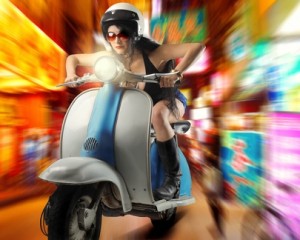 Mrs. Whitman didn't just 'leave' the young boys and their father without explanation. That sort of thing happens sometimes. The difference with Mrs. Whitman is that this mother 'covered her tracks.'
In The Darjeeling Limited, Francis, the oldest brother (played by Owen Wilson) has two goals: to have uninterrupted time with his brothers; and, to unite the boys, however briefly, with their mother. (You really do have to read the lead in stories to fill in the blanks here.)
It takes a private detective agency–with only a note from Mrs. Whitman promising she would attend the father's funeral to work with—to locate Mrs. Whitman. Francis works with the agency without telling his brothers until the last hours of the set-up, fearing the others would bolt. He does not let his mother know they are coming believing she will bolt. When the private detective's note is finally delivered to Mrs. Whitman, a couple of hours before arrival, she sends back the message that 'now isn't really a good time.'
Not a good time?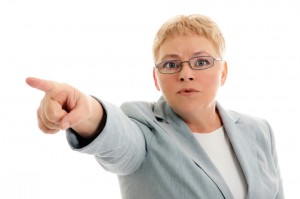 She knows that her sons have flown to India, ridden across the nation on a hot crowded train, walked across a desert and climbed high into the Himalayas to see her—and she says it's not really convenient.
The brothers opt to push on, surely she'll be pleased to see them; she's their mother. Mrs. Whitman (played by Angelica Huston and she is great with this) is not happy. On arrival, she is conducting hymns with converted Christian sisters that come off with the sincerity of figures in cheap music boxes lined up on a shelf. The brothers ask their mother why she didn't come to their father's funeral hoping to find a shred of understanding. Mom replies, "I didn't come because I didn't want to come." (and your feelings do not matter to me).
Can't get worse, right?
Oddly, Mrs. Whitman offers to fix breakfast for her boys. She says she's taking 'orders', but instead she 'tells' them what they want using knowledge of what they ate as toddlers as if nothing had happened in their lives since.
Can't get any worse, right?
Mother asks them what they'd like to do the next day. She smiles and goes on about the fun they will have in each activity suggested to fit with the likes of her sons. This is exciting. Dreams do come true. She loves us and we forgive everything. When they wake up the next morning, Mother is gone. Couple of bowls of cereal and a note.
Next: Why the Issue You're Having Is Not the Issue–Baggage on the train.